Since green is such a dominant color in nature I feel there is no better color suited for the month of March and the beginning of spring. Since we are approaching the spring real estate selling season, you may be considering selling your home and looking for some staging thoughts. Or you may simply want to make a few design updates. Green can express feelings of renewal and life, as well as a feeling of abundance, refreshment, rest and security. There are many ways to bring color into your home without the use of paint, to add a touch of color while maintaining a neutral palette. If you ever want to chat about your plans or get ideas, just give me a call. I hope you find some of these "green" ideas helpful and inspiring. Wishing you a happy and renewing Spring!
FIRST IMPRESSION
A lime green entry door really makes a first impression and can add a quick sparkle to the curb appeal of your home. Welcome guests in your home with this popular mid-century front door color. Siding colors such as black, charcoal gray, and dark brown can handle this bright green door.
BOLD AND BEAUTIFUL
A green accent wall and floral pattern infuses this living space bringing style and boldness. A neutral corduroy sofa and hardwood floor is modernized with bright yellow, navy blue and green pillows; a gold plant container and wicker elements combine elegance and earthiness to this bright and sunny family room.
COLOR MY ISLAND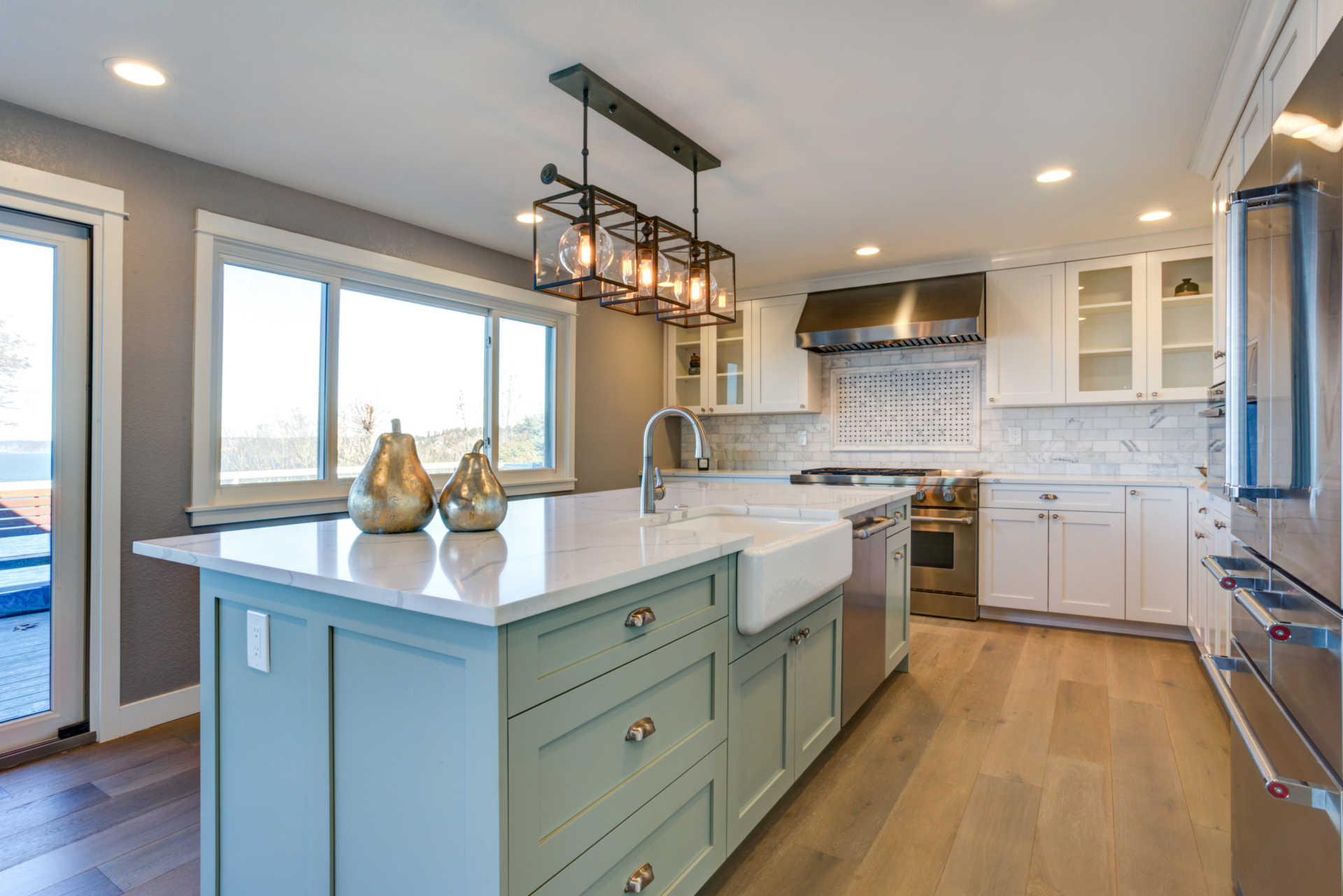 This elegant kitchen uses a seafoam green island to add a touch of color to a white kitchen and neutral painted wall. The stainless-steel appliances, farmhouse sink and wide plank wood floor gives this kitchen a clean beautiful design.
CALMING EFFECT
Shades of green and light gray can bring a calming effect to the bedroom. Add a pale green throw to bring less stress and more calm for a restorative sleep. To further enhance your sleep, add green plants such as spider plants, snake plants, and jasmine.
LET THE LIGHT SHINE IN
Walls covered with vertical green tile and an oversized mirror reflect light and help to expand the size of this bathroom. The black terrazzo floor, globe pendants and circular vessel sink creates a distinct contemporary style.
It's been almost a year since I have written a blog. I feel I am a little "rusty" but would like to write on a passionate topic of mine. I have written about this before, yet hopefully can give it a different spin. Sometimes it helps to put on paper what motivates me.  I hope you find these words useful if you are considering a home purchase or a home sale. Last year I worked with a client who ended up purchasing a home from sellers who were marketing their home "by owner" – not through the Multiple Listing Service and not represented by a real estate agent/broker. I believe my client did this because they were seriously interested in the home and did not know how to handle the situation. Furthermore, the sellers did not want a realtor involved at that time. In my client's interest to find their next dream home, they moved forward without me, looking at the home, and negotiating with the sellers on their own. As it turned out, the seller was willing to work with realtors as they did not sell their home for the price and time frame they originally wanted. I sincerely hope my clients are happy in their new home. However, I do not feel it was in their best interest.  They ended up making a few extra double mortgage payments and experienced a lot of additional stress.   
I completely understand homeowners wanting to save on a commission or fee. After all, no one wants to pay for anything unnecessarily or spend money on something they feel they do not need or can do themselves. I understand they may have had a bad experience with a real estate agent. But I am here to say, there are many professional and experienced realtors out there who provide unbelievable value to their clients. The same value received from our dentists, doctors, lawyers, website designers, financial planners, landscapers, — the list goes on and on. I understand the want on getting the home of your dreams. Speaking from my own personal experience, I did it. It was the single most important reason that led me to become a real estate agent 18 years ago. I purchased my home 22 years ago in Westlake, OH with my husband from a "By Owner" without an agent. I did it because I passionately wanted the home. But there were so many things that were not right like my damp, leaky basement, electrical issues, moving in to find a missing chandelier and a 3×3 ft. hole in a wall that was hidden by a bookcase, and having to come up with additional surprise monies at closing. The negotiations were seemingly simple, after all we ended up with the home. But it did not have to be so difficult. I knew nothing about real estate contracts, negotiations, and true market value. The seller was an attorney, so it worked out swell for them. We moved into the home two months after closing for a minimal fee to them.
I believe the real estate professional is one of the most undervalued professions. And I can go into countless stories of issues that come up in real estate that I have witnessed and experienced over the past 18 years. These stories led to lawsuits, stress, deals falling apart, money lost, inspection issues, appraisal issues, lender issues. I have seen RESPA violations and real estate license fines and revocations as well. There is the good, the bad, and the ugly in any profession. Can you say Enron, Bernie Madoff? I do not look to judge those who wish to enter a real estate transaction without a real estate broker. When it goes well, pop open the champagne and celebrate. When issues arise, which is more the norm, they can go bad quick. I sold it in "One Day on the Market" hardly encompasses the amount of work that goes into pre-listing and market analysis, staging, listing, marketing, open houses, buying, home searches, pre-approvals, multiple offers, contingencies, low appraisals, inspections, documents, signatures, and all the way to "Congratulations, Your Home Has Closed, and Here's Your Keys"! I am here to highly recommend to not go it alone. Find a realtor you can trust, who possesses the knowledge and experience to guide you through. Buying and selling real estate on a personal level is not an easy or stress-free proposition. I purchased my home "for sale by owner." I wish I knew in 1997 what I know now, all the countless nightmares and stories. I share my experience so that you can try to avoid those things. I understand why folks go the "by owner" route, but I am here to tell you best not to do it alone. You are dealing with what is probably your largest financial purchase or sale. There is a reason for the licensing education requirements, the Ohio Commerce Department's Division of Real Estate, the Canons and Code of Ethics we follow as real estate agents and brokers. The Ohio Department of Commerce, Division of Real Estate, helps ensure Ohians' investment in their largest asset – their homes – is a sound one.
In the end, it worked out. We are still in our home. We ate by candlelight for a year until we saved up for the brass dining room chandelier I wanted. A bookcase covers the hole in the wall. We have fixed all the electrical issues. And on a really rainy day, our basement is still damp.
Check out some of these March events happening in Westlake, Bay Village, North Olmsted and Cleveland – a 60's musical, an Antiques Show, an Art Show Gallery opening, St. Patrick's Day Run, and a Movie in the Pool!
March 2-3, 2019:
"50th Annual Antiques Show and Scholarship Fundraiser"
Bay Village High School, 29230 Wolf Road, Bay Village
Show runs Sat. 10am – 5pm and Sun. 11am – 4pm. Free appraisals: jewelry Sat. 1-3 pm and antiques Sun. 1-3 pm. $5 donation. Children under age 12 Free. Entry requests $5.00 donation to Bay Village High School Scholarship Fund
http://www.baywomensclub.org/home/events/forum
March 8-31, 2019:
"SUDS: The Rocking 60's Musical Soap Opera"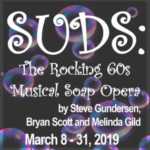 Clague Playhouse, 1371 Clague Road, Westlake
A story of a young teenager girl and four guardian angels who come to teach her about finding true love. Come hear 50 songs that topped the charts in the 60's!
https://clagueplayhouse.org/index.php/currentseason/suds/
March 17, 2019:
"The Cleveland St. Patrick's Day Run"
Come Break a World Record to benefit The Irish American Charitable Foundation.
https://www.clevelandstpatricksday.run.com/
March 22, 2019:
"Dive In Movie"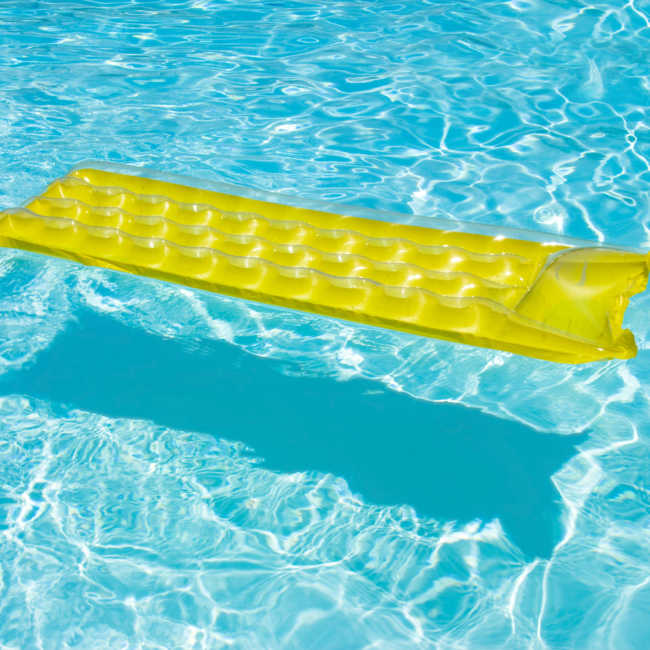 Westlake Recreation Center, 28955 Hilliard Boulevard, Westlake
6:30 pm – 8:30 pm; $5 Member/ $10 Non-Member; Register by March 15th
Come in, splash around and enjoy a movie on the big screen scoreboard. Bring a raft to relax and watch a movie.
https://www.cityofwestlake.org/Calendar.aspx?EID=3279
March 25, 2019 6:00 – 7:30 pm:
"Mayor's Art Show"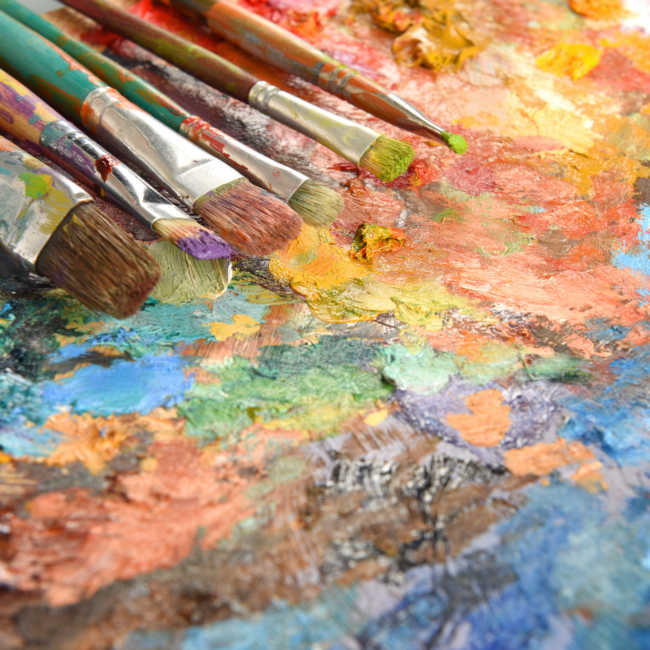 North Olmsted City Hall/Council Chambers, 5200 Dover Center Road, North Olmsted
Mayor Kennedy and the North Olmsted Arts Commission present the Mayor's Art Show gallery opening reception. Artwork from North Olmsted High School students will be hung throughout City Hall from March 22nd through April 26th. The public is welcome to join for the this opening. This is a collaboration between the Arts Commission and the North Olmsted High School Art Department to increase public awareness and appreciation for art while recognizing North Olmsted students who have obtained a high level of visual arts achievement.
Thursday, February 7 from 6:00 – 8:00 pm:
Westlake Porter Public Library
"Harry Potter Book Night"
Celebrate the magic and wonder of the 5th Annual "Harry Potter Book Night" – Games, Crafts, Contests, and other activities. All ages.
http://www.westlakelibrary.org/node/6577
Thursday, February 7-10:
Westlake Porter Public Library
"Friends of Westlake Porter Public Library Annual Book Sale"
Regular Sale Days, February 7 and 8; Half-Price Sale Day, February 9; $2 Bag Sale, February 10. Three Rooms Filled with Books!
http://www.westlakelibrary.org/Friends/booksale
Thursday, February 14th:
"Cleveland Metroparks Merwin's Wharf Valentine's Day Dinner"
Merwin's Wharf, 1785 Merwin Avenue, Cleveland
Special Three-Course Dinner for two overlooking the river. Tickets are $60.
https://www.clevelandmetroparks.com/parks/programs-events/2019/lakefront-reservation/february/valentine-s-day-dinner
Monday, February 18th from 12:30 – 3:00 pm:
"18th Annual President's Day Beach Party"
Westlake Recreation Center – Enjoy music, games, and the famous Big Kahuna Cannonball Classic. Free to members; $5 Residents; $10 Non-Residents
www.cityofwestlake.org/recreation
Saturday, February 16 at 9:00 am: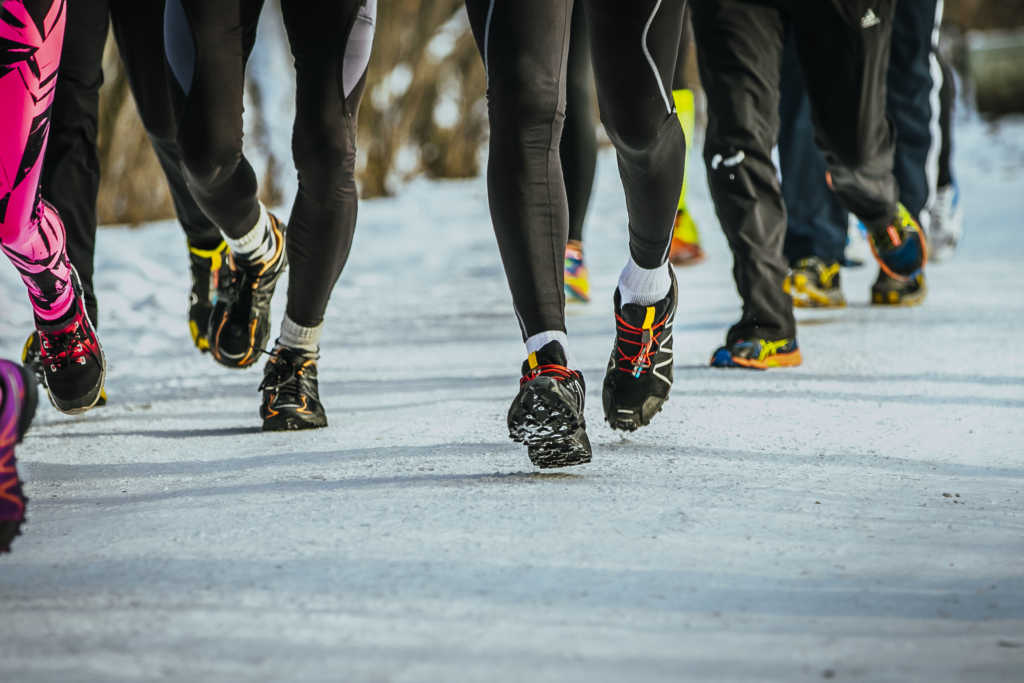 "Bay Village Snoball Run"
Bay Village High School, 29230 Wolf Road, Bay Village
https://www.hermescleveland.com/roadracing/events/snoballrun.asp
Thursday, February 21 from 6:00 to 8:00 pm:
"Open Mic Night at Springvale Coffeehouse"
Springvale Clubhouse, 5871 Canterbury Road, North Olmsted
Doors open at 6:00pm and performances starting at 6:30pm. Admission is free along with a cash bar. If you are interested in performing, claim your spot by Friday, February 8th by completing the performer sign-up sheet.
https://www.north-olmsted.com/event/open-mic-night-at-springvale-coffeehouse-3
Saturday, February 23, 2019 at 9:00 am: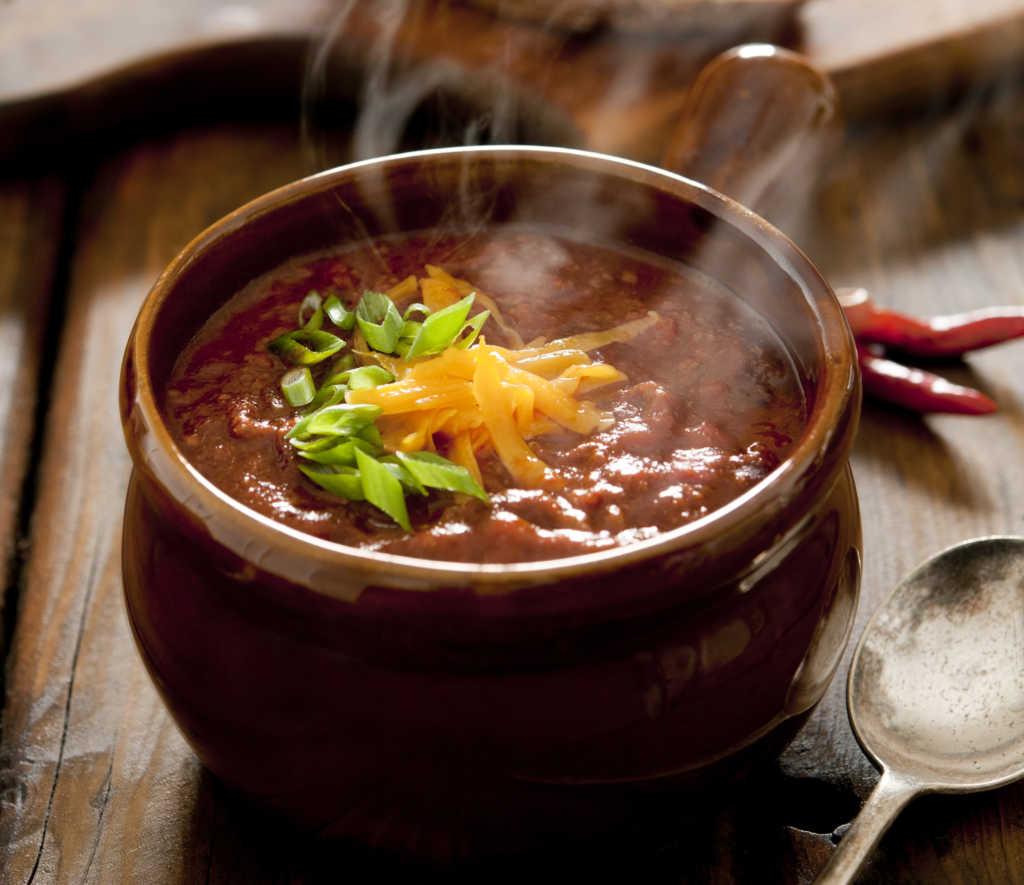 "32nd Annual Cleveland Chili Bowl Classic 5k"
Join the area's walkers and runners; then sample some chili!
As we approach Groundhog Day, during these blistering cold days of winter, we hope that Punxsutawney Phil (the Groundhog) will not see his shadow on Saturday and spring will arrive early. Subzero temperatures are hard to handle and dangerous for all of us. The Groundhog Day tradition comes from a Pennsylvania Dutch superstition that if a groundhog emerges from its burrow and sees its shadow, winter will persist for six more weeks. If it does not see its shadow, spring will come early. We do not believe there is any fundamental proof that this superstition holds any strength, but with the arrival of this week's temperatures, we are holding on to the optimism that spring is soon to arrive.
Working in the business of helping people buy and sell homes, springtime always gets the most buzz and notoriety. But in reality, who really wants to list their home in the middle of winter with the snow, the ice and most of all, the cold? It is difficult to have your home on the market in winter. The home should be in "showing condition" all the time – everything must be in its place; you should leave your home for all showings venturing out into the cold for a minimum of an hour. If you do not live in your home, then it is not a big deal. But for a good percentage of people, they are living in their home – cooking, eating, playing, sleeping, living.
Personally, we love the diversification of Northeast Ohio weather and the changing landscapes it brings. It is one of the wonderful aspects of living in this area. Therefore, it is always a good time to list your home. The general notion that spring is the best time to sell is becoming increasingly less true. All the rules about timing have disappeared with the invention of digital marketing and online information. The continued reason why most homes are listed in the spring probably is because it is the easiest time to list your home. Once summer begins, so do graduation parties, picnics, vacations, summertime fun. There is a slight pause after summer when kids go back to school and vacations end, but then comes the fall harvest, Thanksgiving and all the winter holidays. Additionally, if weather permits, the spring rains make for beautiful lawns and imagery.
The buyers are out there, and inventory levels continue to be low. We have visited many open houses in Westlake over the past few weekends, and the open house traffic was strong for the amount of snow we have received and the cold we have encountered.
Below are charts of the Historic Active Listings from Jan 2014 through Dec 2018 for Bay Village, North Olmsted, and Westlake.
The cold this week will undoubtedly have an impact. So, we are hoping "Phil" does not see his shadow, at least here in Northeastern Ohio, so we have a shorter winter and a subsequent arrival of spring-like weather.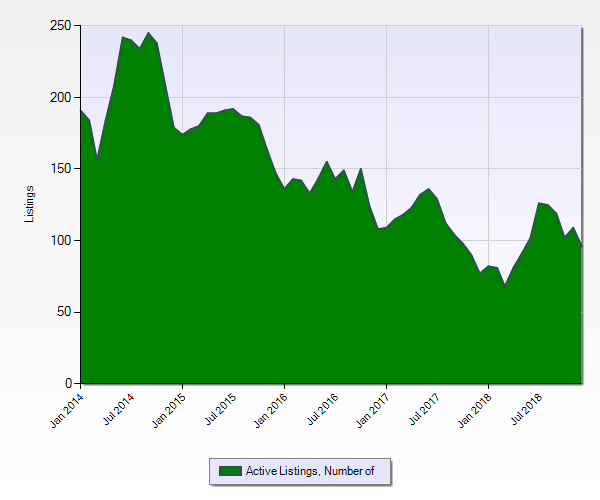 What is a FSBO? As most know, a FSBO (For Sale By Owner) refers to the sale of properly directly through the owner rather than with the assistance of a professional real estate agent/broker. I completely understand a property owner wanting to receive the highest price possible, as well as receiving the most monies after all expenses. That is the hope for all who look to sell property, but it does not always entail the highest net proceeds from the sale. Navigating through a sale with showings, negotiations, paperwork, inspections, appraisals, and a preferred close date and possession, also have the same significance and importance.
There is another aspect of property selling that should be considered. The Multiple Listing Service (MLS) serves the interests of sellers by assembling property information and distributing that information to MLS participants who have buyer-clients actively seeking to purchase property in the area served by the MLS. The MLS benefits consumers by facilitating aggregation and evaluation of numerous factors that can affect a property's fair market value. MLS information facilitates preparation of appraisals, comparative market analyses, and broker price opinions that help consumers ascertain a property's fair market value. Sellers often rely upon those valuations when setting listing prices; buyers use them when making offers to purchase. Those valuations are especially useful when they include information about comparable properties, including sales prices, days on market, and property conditions. Not using and withholding that market information from the MLS hinders consumers' ability to receive useful estimates of value. There is market information that Realtors and the MLS gather that cannot be determined sight unseen by computers.
There is also the opinion that Realtors just drive around in fancy cars, put a sign in the yard, and then expect and collect big commission checks. Having 15 years' experience in the northeastern Ohio real estate market, I  have found overwhelmingly that Realtors work extremely hard, for many hours of the day, 7 days a week, and for not as much money as the consumer may think. There are commissions to split with other cooperating brokers and varying costs to consider.
It is a property homeowner's right to enter into the real estate sales market without a professional, but I do not understand why someone would. It would be like going into a courtroom without a lawyer. It would be like going into surgery without a surgeon and specialist in that field. Homeownership can be one of your most important financial assets. There are so many factors to be taken into consideration, and there are so many things that can go south quickly.
"Fizbo?" Why?